Hiam Bowls Club
We are looking for new members, both men and women, to join us for the coming season which will start in May.
Anyone interested please contact the Club Captain, Ian Irving, on 01353 667175.
Bowls Fixtures 2019
April 2019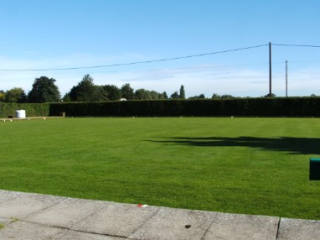 Sunday 28th:
Bowls Open Day 28th April 2019 at 2pm. Come along and try your hand at bowls. The bar will be open for all.
May 2019

Tuesday 7th:
Bowls Chippenham Away 6:30pm

Thursday 9th:
Bowls Soham A Team Home 6:30pm

Tuesday 14th:
Bowls Ely Beet B Team Home 6:30pm

Thursday 16th:
Bowls Fordham Away 6:30pm

Tuesday 21st:
Bowls Ely Beet A Team Home 6:30pm

Thursday 23rd:
Bowls Stretham Away 6:30pm

Tuesday 28th:
Bowls Hockwold Home 6:30pm

Thursday 30th:
Bowls Newmarket Home 6:30pm
June 2019

Thursday 6th:
Bowls Hadenham Home 6:30pm

Tuesday 11th:
Bowls Soham Away 6:30pm

Thursday 13th:
Bowls Soham B Team Away 6:30pm

Tuesday 18th:
Bowls Isleham Home 6:30pm

Thursday 20th:
Bowls Littleport Away 6:30pm

Tuesday 25th:
Bowls Ely Beet B Team Home 6:30pm

Thursday 27th:
Bowls West Row Away 6:30pm
July 2019

Tuesday 9th:
Bowls Chippenham Home 6:30pm

Tuesday 16th:
Bowls Fordham Home 6:30pm

Thursday 18th:
Bowls Ely Beet A Team Away 6:30pm

Tuesday 23rd:
Bowls Stretham Home 6:30pm

Thursday 25th:
Bowls Isleham Away 6:30pm

Tuesday 30th:
Bowls Newmarket Away 6:30pm
August 2019

Thursday 1st:
Bowls Haddenham Away 6:15pm

Tuesday 6th:
Bowls Soham B Team Home 6:15pm

Wednesday 7th:
Bowls Southery Home 6:15pm

Tuesday 13th:
Bowls Littleport Home 6:15pm

Thursday 15th:
Bowls Ely Beet B Team Away 6:15pm

Tuesday 20th:
Bowls West Row Home 6:15pm

Thursday 22nd:
Bowls Hockwold Away 6:15pm

Wednesday 28th:
Bowls Southery Away 6:15pm